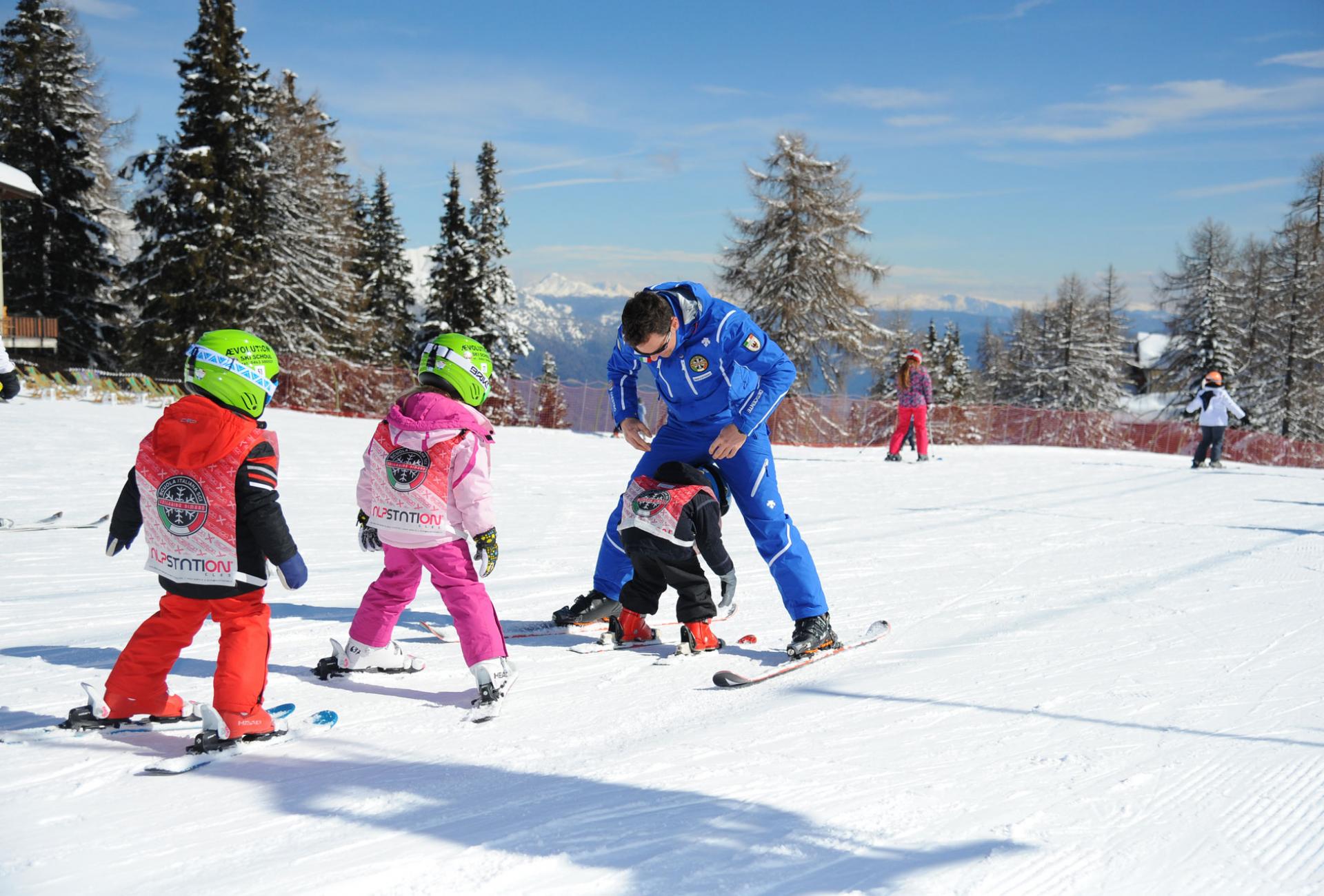 Kid's Taster Day
The kid's taster day is reserved for absolute beginners from 3 to 5 years and can be booked at a fixed cost of 45 euros for a day of group ski lessons (Sunday or Monday) from 10.00 to 12.50. During peak weeks such as over Christmas / New Year / etc the taster days may be available, but please contact us to make sure.
If the ski instructor think you child will respond positively in a group class they will be able to join a kids group for the rest of the week.
Book online now for the kid's taster day!!!Please click on the price list to see all our rates and options. If you need any further information please contact our administrator by email info@scuolascifolgarida.com
Prices
For children between 3 and 5 years (absolute newbies)
Every Sunday and Monday 10.00 / 12.50
Courses are guaranteed with a minimum of 4 partecipants per group, if less balanced in private lessons.
The Trial Day gives the chance to the instructor to understand if the children are ready to have fun on the snow or if it's better waiting. Gives also the chance to the parents to not pay the full amount of a complete course. If the kid is ready the parents will pay the difference at the secretary office.
(the total amount is equal to the Children's group course following the season prices)
Low Season
High Season
Christmas and New Year
€ 45
Book Online the ski course you like in Folgarida
whether you're looking for group lessons – available for children or adults - here is where you can book online.
Discover