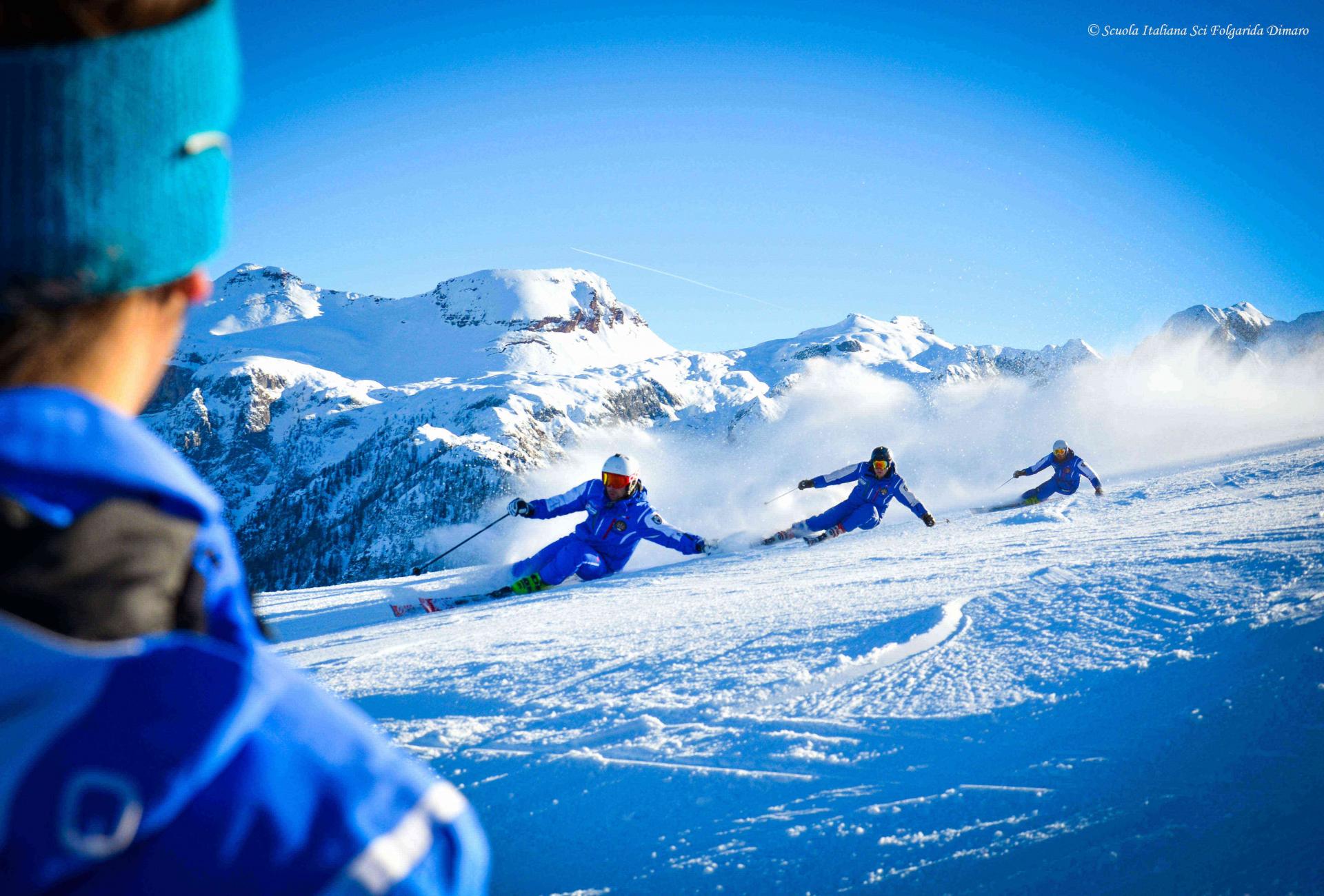 Alpine Skiing
By opting to take your holiday in the Folgarida, Marilleva and Madonna di Campiglio ski area you have given yourself the perfect opportunity to benefit from the ideal conditions for your winter sports.
In fact, Folgarida is the perfect place for those trying snow-sports for the first time. This is due to the area known as Malghet Aut (at the top of cable cars from Folgarida and Belvedere), which is relatively flat and very safe plus it's normally blessed by the sun for most of the day. If you decide to move up a little higher you'll be able to practice on slightly more challenging slopes, all the while under the watchful eye of your ski or snowboard instructor.
Of course you have a choice. You may opt to join a week long group course where the experience is enhanced by sharing your time (and the snow) with other people of the same level as you. Or, for kids, we have small group classes which are carefully selected on the first day based upon level. Alternatively you may decide to take private lessons where you'll have the benefit from a one-to-one with your instructor.
Note: We can link the times of classes, so anyone taking private lessons can have them at the same time as your friends/kids are in a group class. This is very simple to do. If this is of interest please contact us by email.
Please click on the price list to see all our rates and options. If you need any further information please contact our administrator by email to info@scuolascifolgarida.com
Book Online the ski course you like in Folgarida
whether you're looking for group lessons – available for children or adults - here is where you can book online.
Discover