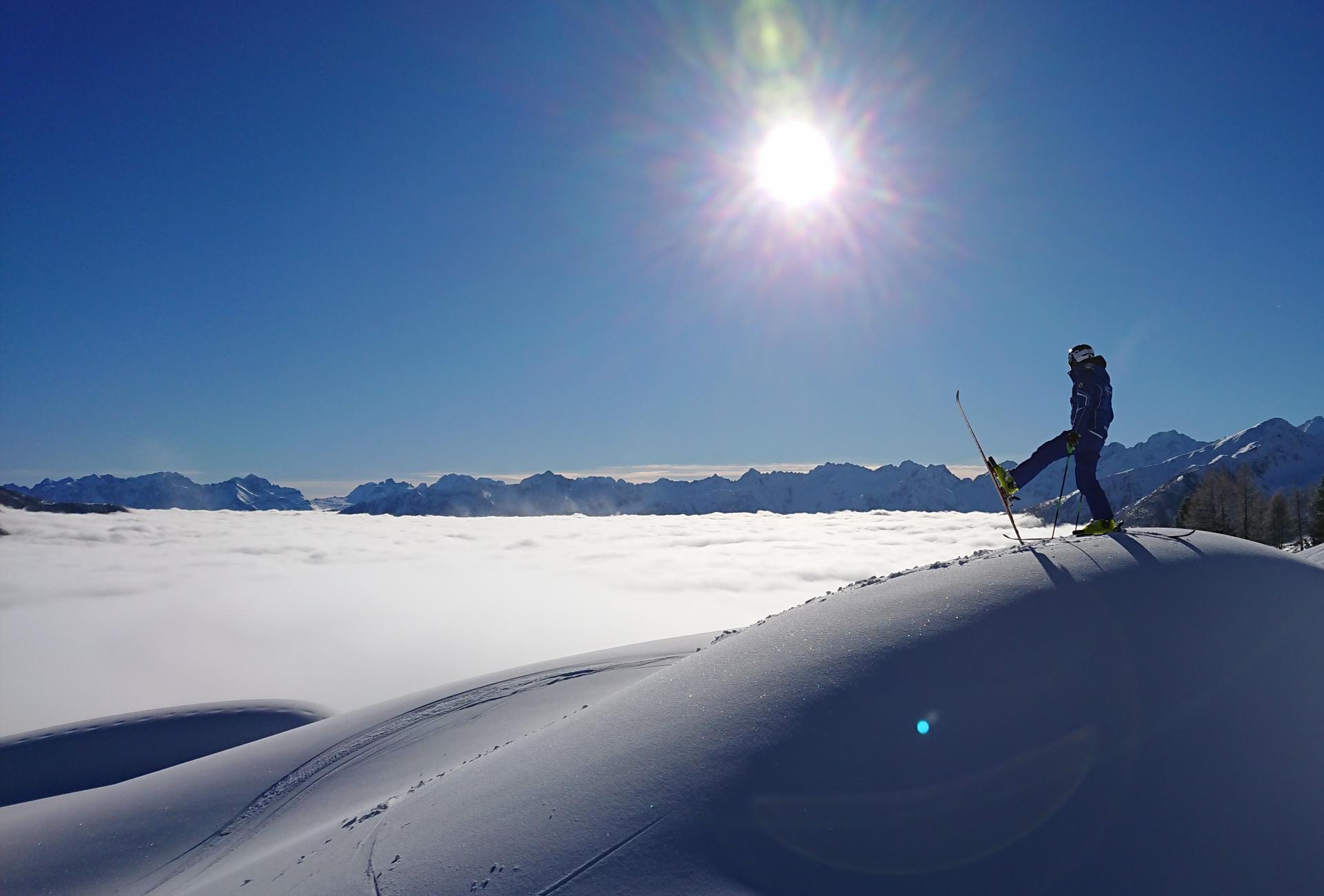 New School
Welcome to a new snowbound world! Skiing and snowboarding from a different perspective, aimed at, and with fun in mind.
Here is not the place to rant on and on about technical definitions so, as a picture paints a thousand words, let's try and explain with just a photo:
FREERIDE: FREEDOM AND THE LOCATION
FREESTYLE: MOVEMENT AND COORDINATION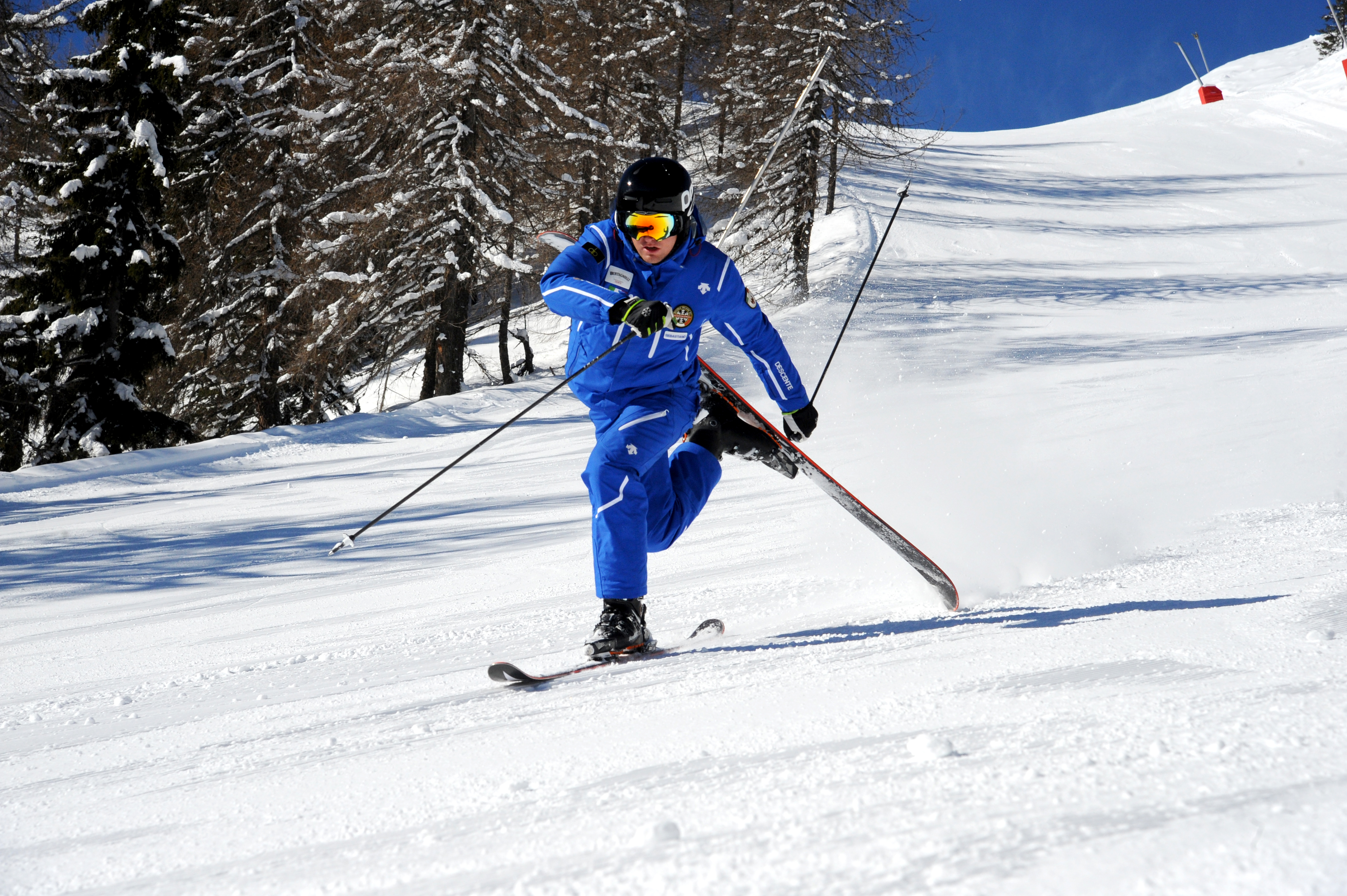 TELEMARK: JUST SIMPLE GRACE
SKI MOUNTAINEERING: A PERFECT DESCENT AFTER THE CLIMB
Prices
Every day, as long as the snow and weather conditions allow it, from 9.00 am to 4.00 pm, Freeride tours are organized in Folgarida and in Madonna di Campiglio and ski mountaineering with our Alpine Guides. Half a day or full day you will return home with a smile! Below are prices for Freeride and Ski Mountaineering, For Freestyle and Telemark check private ski lesson's prices.
Freeride / Ski Mountaineering
Low and High Season
Peak Season
Afternoon 13.30/16.30
€ 120
€ 135
Morning 9.00/13.00
€ 160

-

Full Day 9.00/16.00
€ 280
-
every more person: 15 euro/hour
Book Online the ski course you like in Folgarida
whether you're looking for group lessons – available for children or adults - here is where you can book online.
Discover